Hi-Spirits backs a winner with Buffalo Trace Mint Julep incentive
March 2016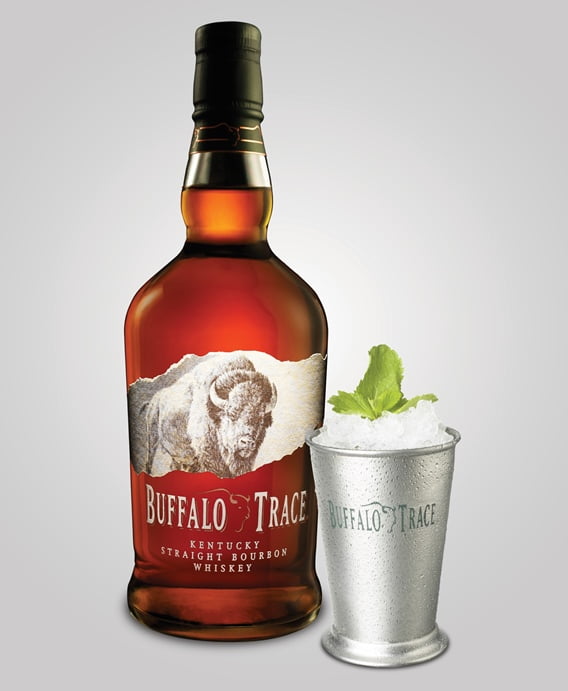 Pubs, bars and restaurants are being encouraged to kick start the spring and summer in style by celebrating two classics – the Buffalo Trace Mint Julep and the Kentucky Derby.
Hi-Spirits, UK distributor of Buffalo Trace Kentucky Straight Bourbon, is promoting the mint julep as an ideal warm weather drink. Made with bourbon, fresh mint, sugar and plenty of ice, a refreshing Buffalo Trace Mint Julep is simple to make, and a profitable on-trade serve.
Selected bars are being offered a sales incentive, with an all-inclusive day at the races on offer for two team members. There are three prizes up for grabs; two will go to the venues which sell the most Buffalo Trace Bourbon in April and May, with the third going to the venue which comes up with the best display.
With the Mint Julep one of the signature serves at the Kentucky Derby, Hi-Spirits is encouraging bars to celebrate the spirit of the classic race with their displays. This year's event takes place on May 6 and 7 at the Churchill Downs track in Louisville, Kentucky, close to the Buffalo Trace Distillery.
Pubs and bars not involved in the incentive can still make the most of the opportunity to serve Buffalo Trace Mint Juleps, with POS support available from Hi-Spirits, including the iconic Buffalo Trace Julep Tins.
Tim Giles, UK brand manager for Buffalo Trace, says:  "The Mint Julep is already one of the best-known Buffalo Trace serves, especially in venues that use the julep tins, and we want to spread the word even further this summer.  We're offering the incentive to some of the brand's most enthusiastic supporters, and we're also ready to support other operators with POS."
The incentive will be based on the percentage increase of Buffalo Trace in April and May compared to the previous two months.  Each venue will receive a full POS kit including julep tins, playing cards, posters, and chalkboards.  The prize will be an all-inclusive day at the races for two people, including food, drink, entry and transport.
RECIPE: Mint Julep Perfect Serve: 50ml Buffalo Trace, 8 mint leaves, 10ml sugar syrup and crushed ice.  Top with soda water for a long drink.
Minimum orders apply to receive Buffalo Trace POS. For details, please contact Hi-Spirits on 01932 252 100, email info@hi-spirits.com or see www.hi-spirits.com.