Hi-Spirits agrees distribution partnership with Brooklyn Gin
January 2016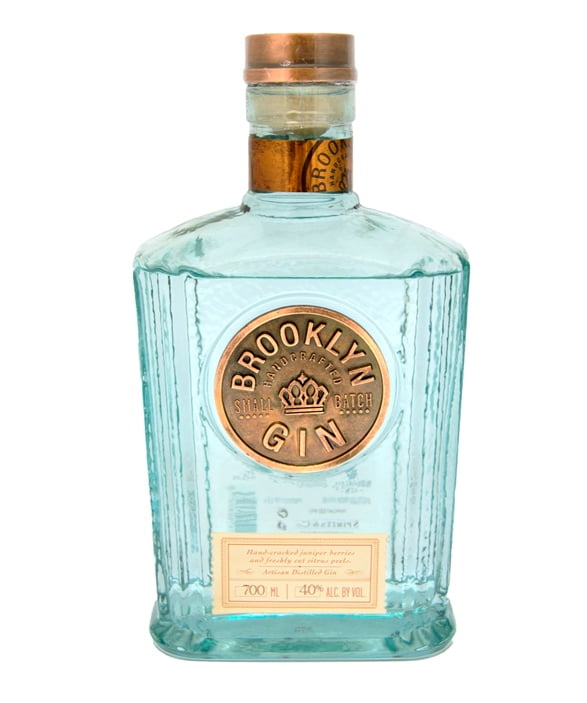 As the UK's love affair with gin continues, drinks marketing and distribution specialist Hi-Spirits has further strengthened its portfolio with a deal to supply Brooklyn Gin to the UK on-trade and off-trade.
Brooklyn Gin is handcrafted in New York using artisan methods and the finest natural ingredients, including fresh, hand-cut citrus peels and hand-cracked juniper berries and a neutral spirit made from corn grown in upstate New York. The flavour is fresh and complex, with juicy citrus notes that enhance both classic and contemporary gin serves.
Founded in 2010 by industry veterans Emil Jättne and Joe Santos, Brooklyn Gin has won awards including a double gold medal at the 2015 New York World Wine & Spirits
Jättne said: "We're very excited to launch Brooklyn Gin in the UK, a place that is distinctive in its longstanding love of gin, and is the home of exceptional establishments and hospitality.  We look forward to working with Hi-Spirits to bring our one-of-a-kind gin to the fast growing group of craft spirit connoisseurs."
Dan Bolton, managing director of Hi-Spirits, said: "Gin has been through an astonishing renaissance over past few years.  Consumers love classic serves such as the gin & tonic, martini and negroni, as well as the innovative new serves continually being developed by mixologists.
"Brooklyn Gin is a wonderful addition to our portfolio, allowing operators to offer a craft brand to customers for whom provenance is part of the enjoyment of drinking spirits at home or out with friends.
"Across our range we now have an unrivalled choice of mainstream, premium, niche and craft gins that enables our customers  to offer a range of styles and price points. "
RSP for Brooklyn Gin is £40.  Signature serves for the brand are the Brooklyn Gin Martini and the Bee's Knees.
BROOKLYN GIN MARTINI
62.5ml Brooklyn Gin
12.5ml Dry Vermouth
1 Dash Orange Bitters
Stir over ice, strain into a chilled cocktail glass, garnish with a twist of lemon, or for a Brooklyn variation, a fresh kumquat.
BEE'S KNEES
50ml Brooklyn Gin
12.5ml Honey Syrup
25ml Fresh Lemon Juice
Shake with ice, strain into a cocktail glass and finally, garnish with a twist of lemon.
The Hi-Spirits portfolio also includes Broker's London Dry Gin, Blackwood's Gin, Gin No.209, Langley's No 8 Gin, and King of Soho Gin.  For more information, contact Hi-Spirits on 01932 252100, email info@hi-spirits.com, or visit www.hi-spirits.com.