Dundee Bartender wins 2018 Fernet-Branca coin design
March 2018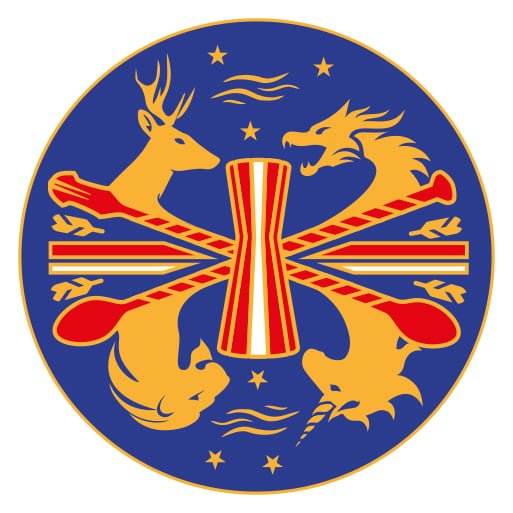 A Dundee bartender has won a UK-wide vote to have his design minted as the UK's 2018 Fernet-Branca Challenge Coin.
Turtle Higgins, bartender at Bird & Bear, won the biggest share of the vote by bar trade professionals in the contest organised by Hi-Spirits, UK distributor of classic Italian digestif Fernet-Branca.
The challenge coins are carried and swapped by a select group of bartenders around the world, marking their membership of the exclusive Fernet-Branca Secret Society. Many countries create their own annual designs, celebrating the brand's heritage and versatility.
The design theme for the contest was "what makes the UK bar scene so great?" Turtle's winning design uses the tools of his trade – bar spoons, a jigger and a bar top – to create a stylised Union flag, and is a celebration of the unity and diversity of the bar trade.
More than 1100 bar professionals took part in the online vote, with Turtle's design winning 254 votes. He said: "I'm both humbled and ecstatic to win with a design that I put a lot of thought into, and particularly because Fernet-Branca is a brand that means so much to the hospitality trade."
Second place went to a design by Roy Varty of Night Caps in Newcastle upon Tyne, with a design commemorating a Fernet-loving customer who was tragically killed in a skiing accident; while third place winner Mariusz Plucinski of Johnny Foxes & The Den in Inverness created a cocktail shaker design to symbolise the broad mix of people who make up the bartending community.
Turtle will be the first person in the UK to receive the 2018 UK coin. He will be presented with one to keep for himself and four more to pass on to fellow bartenders on his travels, before the coins are released into wider circulation.
Dan Bolton, managing director of Hi-Spirits, said: "All the entrants put real thought into their designs, so full credit goes to Turtle for winning the vote. The Fernet-Branca Challenge Coins are an important part of the international bartending community, and so we're delighted to have given bartenders the chance to design the 2018 UK coin."
Created in Milan in 1845 by Bernardino Branca, Fernet-Branca is a 39% ABV digestif amaro with a distinctive bitter flavour, still made to the closely-guarded original recipe.
This September also sees the annual global Fernet-Branca Barback Games for bartenders held in London. To keep up with the latest news on the contest, please visit www.Fernet-Branca.co.uk/BarBackGames
For more information, please contact Hi-Spirits on 01932 252 100, email info@hi-spirits.com or visit www.hi-spirits.com.