Bestway has Christmas wrapped up with bumper Price Hold package
November 2016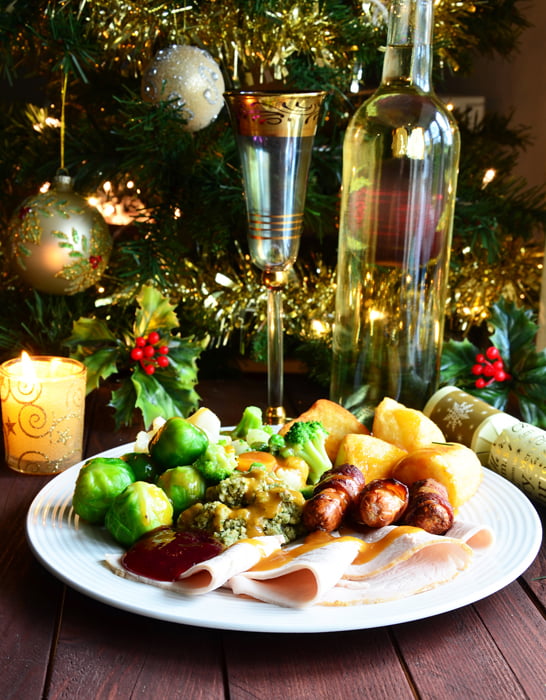 As the peak Christmas trading season fast approaches, Bestway Wholesale is supporting the foodservice sector with its biggest-ever package of festive offers and promotions, along with seven day opening.
Whether operators are serving a tempting buffet or a full turkey dinner with seasonal veg and all the trimmings, the latest Price Hold Guarantee from Bestway features more than 200 products to help drive sales. Along with food and drink, non-food seasonal essentials such as Christmas crackers and napkins are also included.
Alongside products from Bestway's exclusive Essentially Catering range, brands such as Aviko, Paxo, Bisto, Kerrymaid, Florette and many others are featured.  
For licensed operators, the Price Hold Guarantee also includes a range of top-selling brands and Bestway exclusives guaranteed to help the party season go with a swing, including beer, cider, wine and spirits.
All are available at market-leading prices guaranteed by Bestway from November right through to New Year's Eve, allowing operators to plan their all-important seasonal menus and promotions with confidence.
Tony Holmes, Bestway's sales director for foodservice and retail, says, "The festive season can be a long haul for operators, from the first Christmas parties through to the New Year bank holiday. By offering certainty on pricing, we help ensure that whatever other surprises Christmas has in store, unexpected costs won't be one of them."
Just a few of the exclusive prices in the November/December Price Hold Guarantee include:    
·         Smoked salmon 500g – £7.99
·         Turkey butterflies – £4.99 per kg
·         Essentially Catering boneless leg of lamb – £9.89 per kg
·         Essentially Catering whole ribeye steak –  £14.99 per kg
·         Essentially Catering Brussels Sprouts 1 kg – £1.39
·         Essentially Catering 100 buffet sausage rolls – £2.85 
·         Tuxford & Tebbut Blue Stilton 2.18 kg –  £7.29
·         Catering Crackers 50 x 11" £9.79
For the licensed trade, offers also include:
·         Peroni 24 x 330ml – £19.99
·         Baileys Irish Cream 6 x 70cl – £55.99
·         Grant's Scotch Whisky 1.5l – £19.99   
·         Lelac Champagne 6 x 70cl – £65.99
·         San Huberto Malbec/Chardonnay 6 x 70cl – £25.99
·         Fever-Tree mixers 24 x 200ml – £10.99
All products in the Price Hold Guarantee are available in Bestway and Batleys depots as well as for free delivery, with online and telephone ordering available. Depots will be open seven days a week throughout December, excluding Christmas Day itself, enabling caterers to restock whenever needed.
Holmes adds, "As we know, catering and foodservice operators are facing an uncertain period as inflation starts to bite. Our Price Hold Guarantee is one key way that we can support our customers, and we're stepping it up a gear not just in the run-up to Christmas but right through 2017, offering an unbeatable product range with prices held for two months at a time.
"With seven day opening at depots, as well as online and telesales ordering and free delivery, we offer the catering and foodservice sector a genuine 24/7 service." 
Bestway Wholesale operates a dedicated telesales hotline (01738-646666) for orders plus nationwide deliveries. Caterers can also order online at www.bbfoodservice.co.uk