HRH The Princess Royal visits Dennys Brands in Leatherhead
February 2016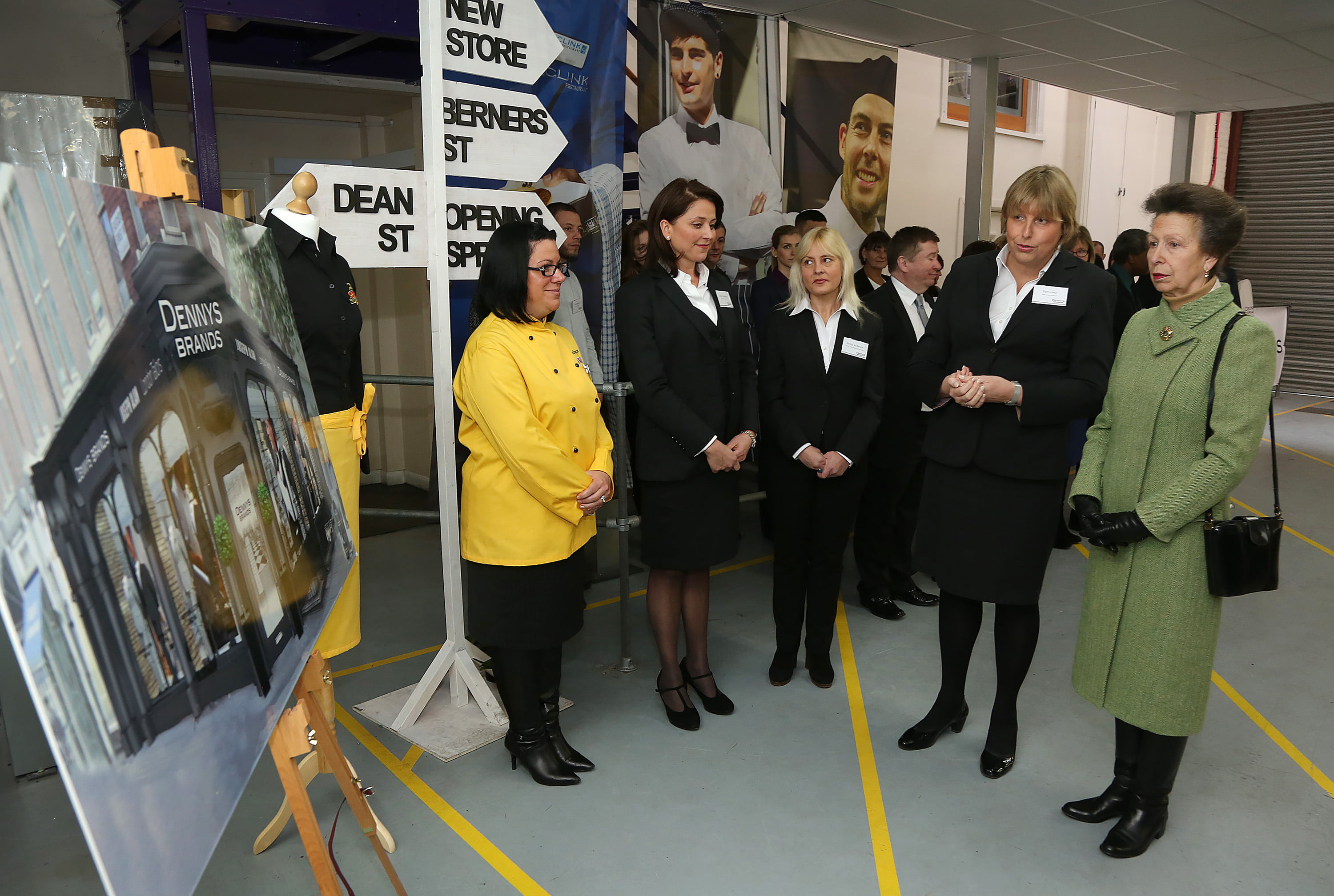 Hospitality uniform specialist Dennys Brands welcomed HRH The Princess Royal to its head office to mark 186 years of combined service between six long-serving employees, as a testament to the family values the company embodies.
The visit to Dennys Brands head office and distribution centre in Leatherhead took place on Tuesday 16 February. Established for over 176 years, the company was granted a Royal Warrant by HM The Queen in 2013 as suppliers of catering clothing to the Royal Household.
The Princess Royal met employees and was interested to learn how Dennys has expanded over recent years.
With Joseph Alan and London Tailors joining the Dennys family of brands, Dennys is now the go-to company for stylish uniform design of the highest calibre – providing bespoke and made-to-measure uniforms to the hospitality industry.
Her Royal Highness learnt from Master Tailor, Roger Gustavson, the difference in construction between a bespoke and made-to-measure suit and demonstrated considerable knowledge of textiles.
Dennys has had a shop in Soho since 1840, close to the heart of restaurant and hotel life. Now, after only a short delay of 176 years, their second store in Berners Street, W1 will open in April. This will be a flagship store catering for the ever expanding hospitality industry. Made-to-measure suits, shirts, shoes, stylish aprons and accessories will be under one roof in the new shop. Manager Pam Harte and her team told The Princess how excited they are to be having this new challenge.
Dennys Brands managing director Nick Jubert said: "We were delighted and honoured to welcome HRH The Princess Royal to Leatherhead, both to mark our employees' commitment to the business, and to celebrate our continued success as we prepare for the opening of our flagship store in London's West End and continue our export drive."
The visit ended with Her Royal Highness presenting long service awards to those with over 20 years' service and she unveiled a commemorative plaque and wished Dennys and all their staff continued success.