Fresh Food Hub offers one stop shop for chefs
June 2019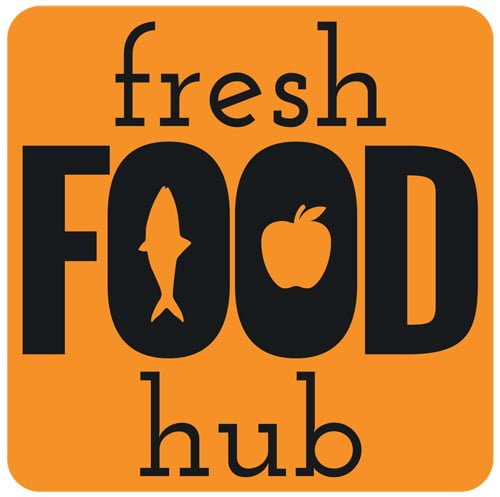 Chefs and caterers can now order the very best fresh produce from specialist suppliers around the UK, matched to their exact menu specifications, using the newly launched Fresh Food Hub.
Offering fresh produce, fish, meat and dairy from established regional suppliers, and backed by the national resources of Bidfresh, the one-stop service can be accessed using computer, tablet, or mobile phone via the free-to-use freshfoodhub app.
Fresh Food Hub brings together trusted suppliers already used by more than 15,000 chefs in restaurants, hotels, pubs, contract caterers and professional kitchens across the UK hospitality sector.
Chefs can access the hub at www.freshfoodhub.co.uk or by searching for 'freshfoodhub' on the App Store or Google Play. Once signed up using their customer account number for any of the businesses on the system; they receive their own login. Additional logins are also available for use by other team members, such as accounts – enabling them to access past invoices etc. as required.
The businesses brought together on Fresh Food Hub are Direct Seafoods, Kingfisher Brixham, Kingfisher Midlands, Daily Fish Supplies, Neve Fleetwood, Southbank Fresh Fish, Henson, Campbell Brothers, Taylor Foods, Rustic Cheese and Oliver Kay.
Stephen Oswald, CEO of Bidfresh, said: "The specialist knowledge and customer relationships of our individual businesses are what we were built on and are vital to our business. With the addition of the online ordering system, time is freed up for our account managers to better service the needs of our customers, whilst day-to-day order entry can be easily processed at the press of a button by using the freshfoodhub app.
"Most customers can benefit from this convenient and easy-to-use online facility. For example, many chefs are unable to order during office hours – having to wait until after service to place orders – so the app offers a quick way to repeat order or manage stock whilst in the kitchen, rather than relying on voicemails which can often be unclear or missing detail.
"Fresh Food Hub offers chefs a new, convenient way to access and order our full product range, without affecting their established relationships with the specialists in our individual businesses."
Benefits of Fresh Food Hub include:
• Specialist 'anywhere, anytime' ordering system tailored to chefs and caterers
• Order to satisfy all fresh ingredient requirements – produce, fish, meat and dairy
• Order anytime, anywhere via mobile phone, tablet or computer
• Pricing and full product information including nutritional and allergen information
• Immediate proof of order, easy repeat orders, and access to order and invoice history
• Access to special offers and the latest market information
• View order cut off times and avoid voicemail order errors
• Add exact product specification at check-out
Visitors to the Universal Cookery and Food Festival 2019 on June 25 will have the opportunity to see Fresh Food Hub in action. Run in association with the Craft Guild of Chefs, this year's UCFF takes place at Farrington Oils in Wellingborough, Northamptonshire.