Lynx Purchasing launches new branding
September 2016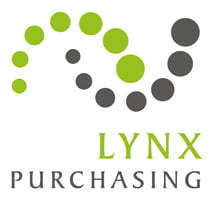 Hospitality and catering buying specialist Lynx Purchasing has launched new branding as the business gears up for an expansion drive.
The revamped marketing approach will reinforce Lynx Purchasing's key strengths, emphasising the openness and trust that are at the heart of Lynx's relationship with its customers in its target sectors, which include hotels, restaurants, cafés, pubs & bars and care homes.
With increased import costs as a result of the post-Brexit fall in sterling starting to filter through the supply chain, and operators competing hard for customer spend, Lynx is highlighting the savings it can deliver on food and drink purchases, and well as a wide range of other essential products and services.
A redesigned company logo, along with updated marketing messages, will appear on all of Lynx's communications with the hospitality and catering sector, including its website, social media, printed material and trade exhibitions.
Rachel Dobson, managing director of Lynx Purchasing, says, "We operate in a very competitive market and it's important that our key message to customers is clear – not all purchasing companies are the same, and with Lynx Purchasing what you see is what you get.
"Our job is to help operators buy better and save time and money, year after year, with 100% of the savings we negotiate passed on. We have a proven track record of successful partnerships with leading operators in the hospitality and catering sector, and as we enter a period of greater price instability, our new marketing and branding messages will help us reach even more of the operators who can benefit from our support."
For more information on Lynx Purchasing, visit www.lynxpurchasing.co.uk  email savings@lynxpurchasing.co.uk or call 01325 377 845