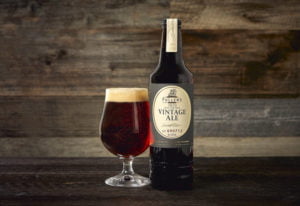 This blog also appears on @aPieandaPint.com  
Readers will, of course, need no reminding that I maintain a healthy scepticism about the benefits of aging beer deliberately, as opposed to drinking it fresh. LATER EDIT: Apparently, a few forgetful souls did need reminding, so here's a link. Do try and keep up in future.
Having said that, there's no denying that beers designed to be put away for drinking down the line often bring out the best in their brewers. Fullers Vintage Ale is a case in point. The 2020 edition marks the 24th year since the Griffin Brewery began producing this limited edition beer.
I'm fortunate enough to have been to a couple of tastings of various vintages. In 2011, John Keeling, then the Fuller's head brewer and now the brewery's ambassador at large, hosted a memorable tasting in the Hock Cellar at every vintage to date. Sadly, I seem to have misplaced my own no-doubt incisive notes from that occasion, which is a clear loss to posterity, but thankfully my friend Des de Moor's careful notes on each beer are available:  https://desdemoor.co.uk/fullers-vintage-ale/
Much more recently, I contributed a few bottles when I took part in a tasting organised by fellow beer writer Glynn Davis at the Great Northern Railway Tavern, the proceedings of which are recorded here: https://beerinsider.com/fullers-vintage-ale-tasting/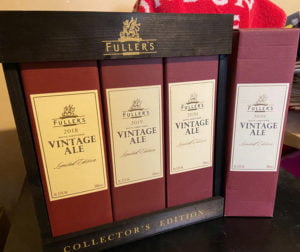 So when Asahi UK very kindly sent me a bottle of the newly released 2020 Vintage, as well as a gift pack containing the 2018 and 2019 as well, my initial thought was that I should express my thanks by cracking open one of the 2020s and put some tasting note online.
But I'm not going to. For several good reasons. Firstly, anyone who'd like to know what the beer currently tastes like is going to be far better served by the opinion of the great Roger Protz: https://protzonbeer.co.uk/news/2020/10/19/fuller-s-vintage-goes-on-the-dark-side
There is also an excellent video of a comparison tasting of the 2020 vintage alongside the 2011 featuring the aforementioned John Keeling, as well as Guy Stewart, Fuller's Brewing Manager and the creator of  this year's vintage, as well as Richard Simpson of Simpsons Malt and Paul Corbett of hop merchant Charles Faram & Co: https://www.youtube.com/watch?v=b21HFULDS6k&feature=youtu.be
Just as importantly, I've decided this is not a beer I want to open and taste as a sad and solitary experience, especially now . We live in difficult times. Around the world, more than a million families are mourning the loss of a loved one to COVID-19. The hospitality sector in the UK is on the brink of the abyss as measures intended to control the spread of the virus, effective or otherwise, hit hard.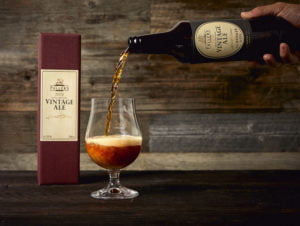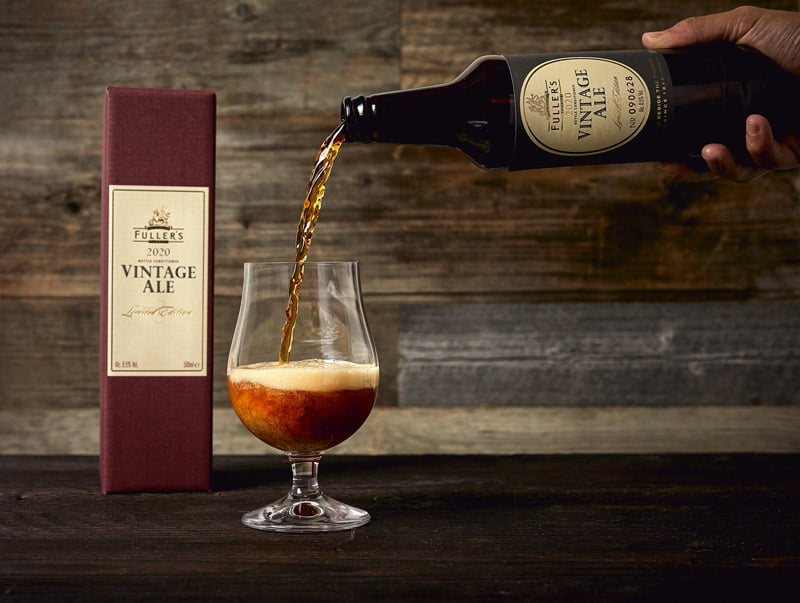 So, hold that thought. I'm going to put my bottles of Fuller's Vintage 2020 away in the hope that, somewhere down the line, I'll open and share them in happier times, with friends.
All credit to Asahi UK, which acquired the Fuller's brewery and beer brands at the start of 2019, for continuing the tradition of brewing Vintage Ale, and many thanks for sending me the beers.
Here's to better times ahead.  Cheers!