Guest Blog: Conor Shaw, CEO of workforce management experts Bizimply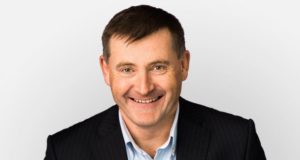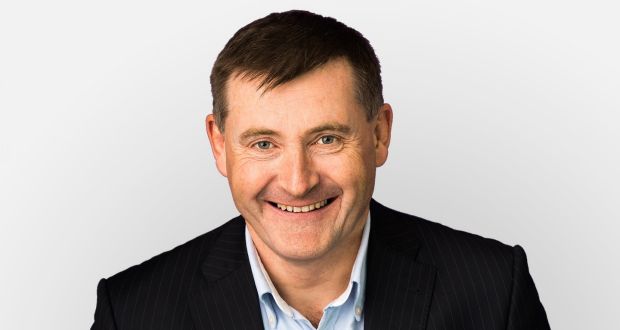 GMs must be front of house to reassure customers and staff post-lockdown
The best hospitality operators definitely took a 'glass half full' approach when lockdown was imposed and looked for the opportunities in a situation that was beyond their control, rather than railing against it. Enforced closure allowed for the reflection and review that are hard to make time for when you're running a busy restaurant, and the operators who made sure their teams used that time wisely rather than in front of Netflix are undoubtedly the ones who are now coping best with the challenges of trading in a post-COVID world.
We've just conducted a survey of our customers, to understand their plans and expectations for their business, as they emerge from lockdown. The 92 responses received from restaurants, bars, coffee shops, pubs and hotels in the UK and Ireland provide an interesting snapshot of operator sentiment across the sector. Here are some of the key findings:
Some businesses expect to wait before reopening: although most expected to be trading again by the end of July, 15% are waiting until later in the year, or even early 2021. Time will tell which operators made the better decision – those who rushed to reopen, or waited patiently for a clearer view.
Trade is down, customer numbers the main challenge: of the businesses who have reopened, 73% said trade is worse than pre-lockdown, 14% are finding it better, and 13% about the same.  The biggest challenge around reopening was customers not coming through the doors, cited by 41% of respondents, followed by reducing numbers to comply with social distancing (33%). Supply chain interruptions were mentioned by 28% and organising safety measures by 22%.
Looking beyond 'business as usual': the majority of respondents (67%) have researched options other than 'business as usual' for trading after they reopen. Offering takeaways (60%) or delivery (46%) were cited, as well as 'radically reduced' customer numbers on the premises (47%). It will be interesting to see whether customers' 'lockdown habit' of ordering food from restaurants to eat at home will persist now that they can dine out again, or whether the uplift in takeout and delivery was just because they had no other option.
Financials the biggest worry: Almost half (46%) of businesses said they were worried about whether they would be able to pay staff and suppliers, and a similar number are concerned they won't have enough customers (44%). Getting staff back to work was a worry for 35%, with similar numbers anxious about their own and their family's health.
Clarity is needed on the Government's guidelines: 37% of respondents were confused by some aspects of the official advice. Issues cited included how to deal with customers refusing to comply with social distancing rules; how to manage safe use of customer toilets; how many staff could work together.
The overriding theme from the survey responses was uncertainty. Operators are unsure about many things: customer numbers and revenue, staff behaviour, customer compliance with the new rules and how to diversify their business to make it more 'future proof'. On top of which there are more macro concerns like second waves of COVID-19 and local lockdowns.
Dealing with uncertainty requires strong leadership and now, more than ever, operators need to make sure they have the very best GMs running their sites. The GM is the key to building the staff and customer confidence on the ground that's so vital for business recovery.
At Bizimply we are big advocates of 'letting managers manage', and that's never been more important than today. For a GM to inspire confidence, they need to be highly visible, front of house, reassuring staff and customers that their health and safety are paramount. If GMs can help to overcome the understandable anxieties that everyone will be feeling in the weeks after reopening, then staff will feel motivated and start loving their job again, and customers will relax and start enjoying their visits to the pub or restaurant.
Behind the scenes, we've been working to equip operators with the tools they need to trade in this new world. Our workforce scheduling tools make it easy to create rotas around the staff 'bubbles' that are now advised to minimise contact between team members, and staff are able to log in and out of their shifts contactlessly by using a stylus or mobile phone. The right technology can play an important role in helping GMs and their teams to overcome the COVID-19 challenges and rebuild their businesses.
Life is probably not going to feel like 'normal' for a while, but the hospitality sector has been adapting for centuries and the best operators will, we're sure, find a way to deliver a memorable experience for their customers.