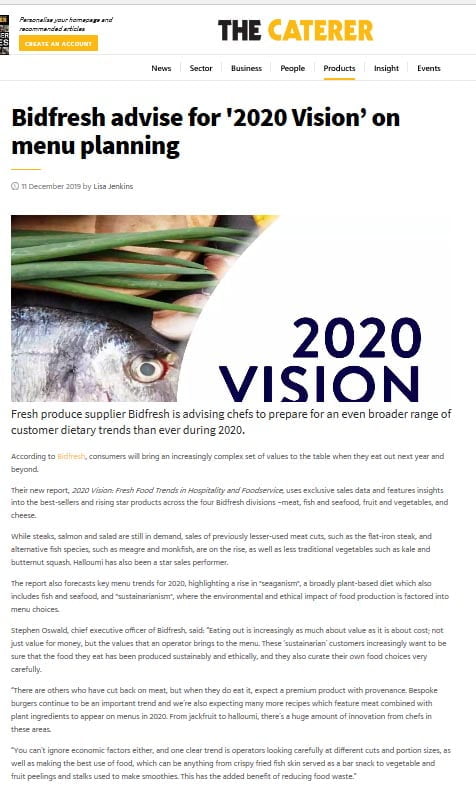 The Caterer
The Bidfresh: 2020 Vision - Food Trends in Hosptality and Foodservice report was widely covered by the trade media.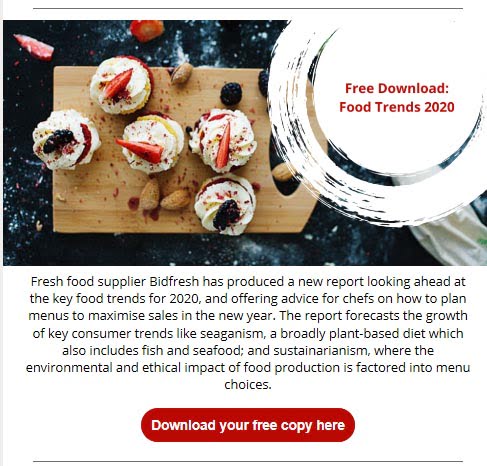 BII
Trade bodes including the BII and the Craft Guild of Chefs offered the report as a free download.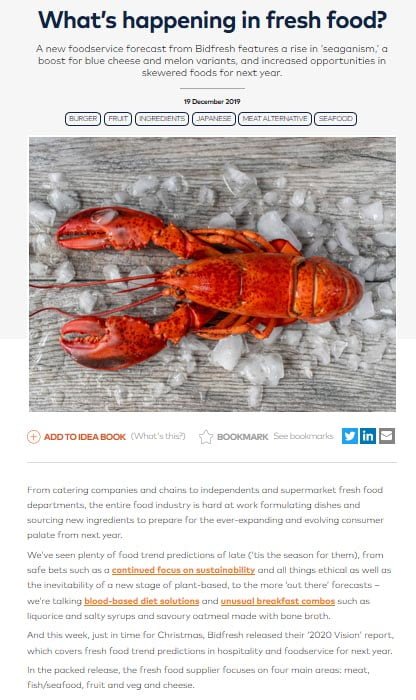 FoodSpark
The fresh food supply media were given a unique insight into fresh food buying trends amongst chefs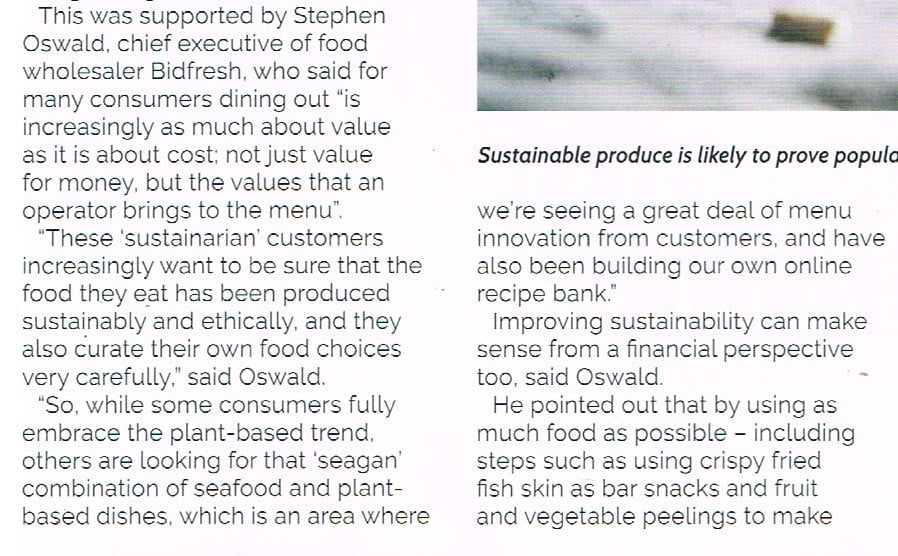 SLTN
The report also generated content within broader trade media articles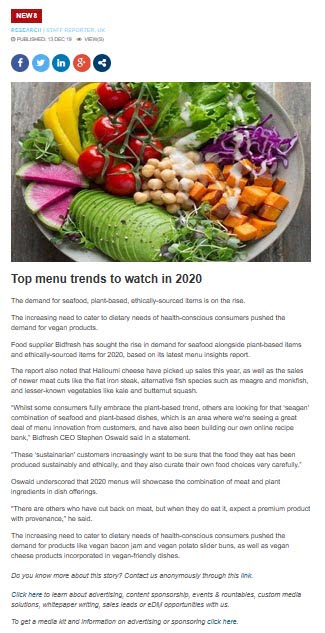 QSR media
The report compiled data from across all sectors of foodservice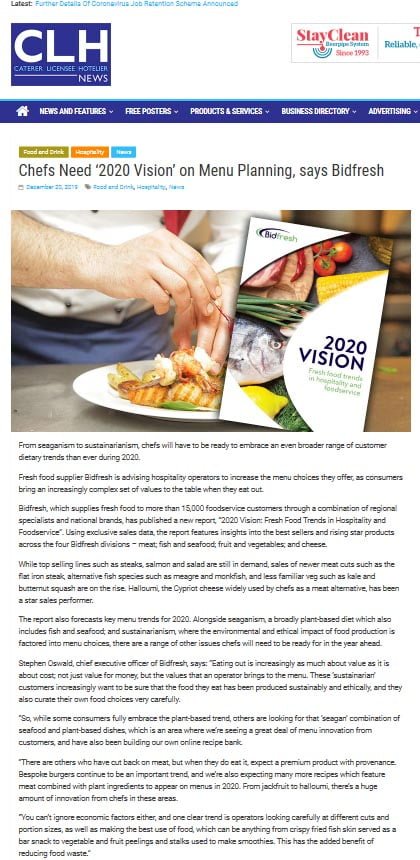 CLH
Fresh meat, fish & seafood, produce and dairy were all included.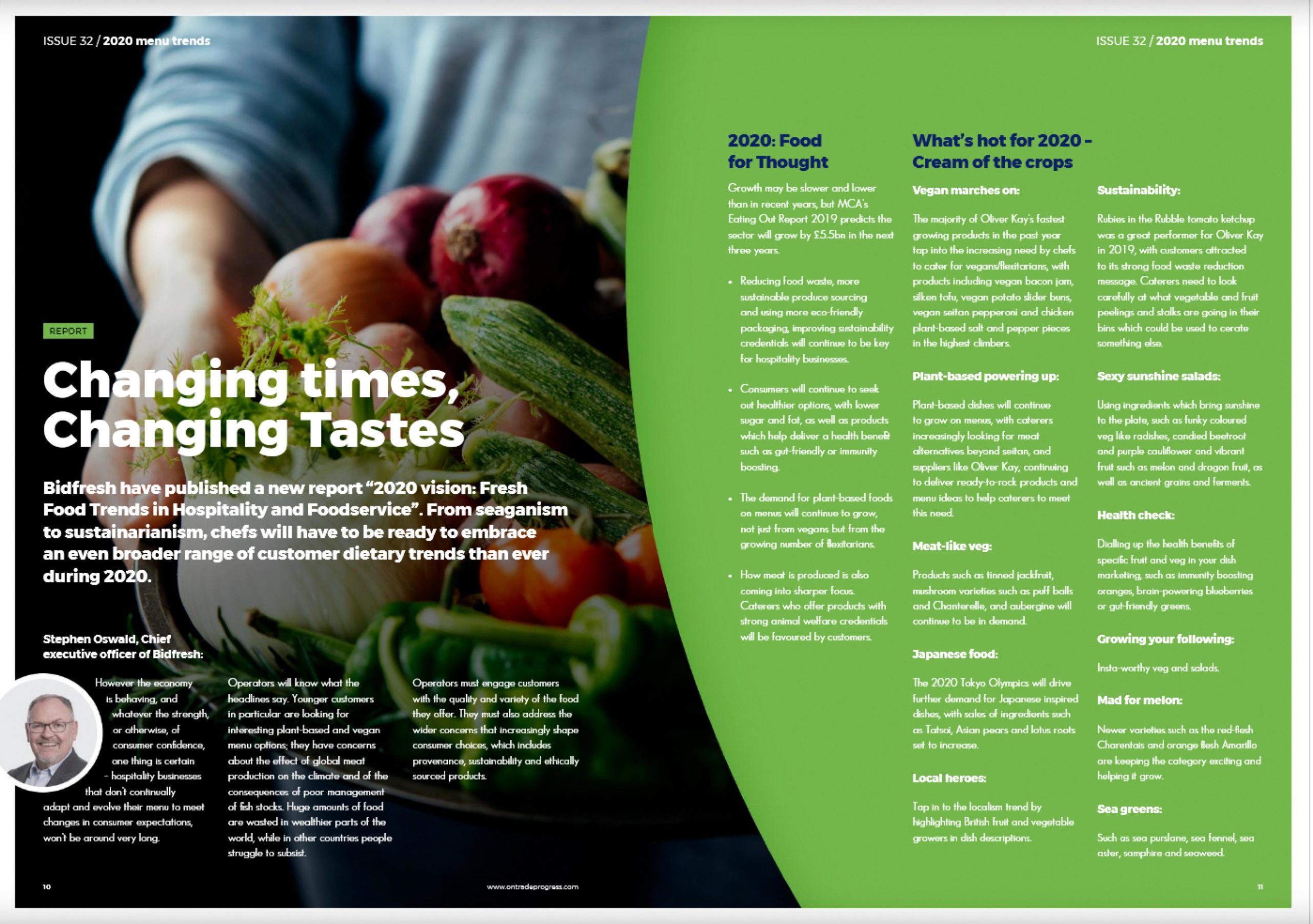 CLH
As well as news stories, the data was used in a number of in-depth feature articles on menu trends