Rounds encourage one in three to drink more than intended
August 2019
Drinkaware research lifts lid on peer pressure around drinking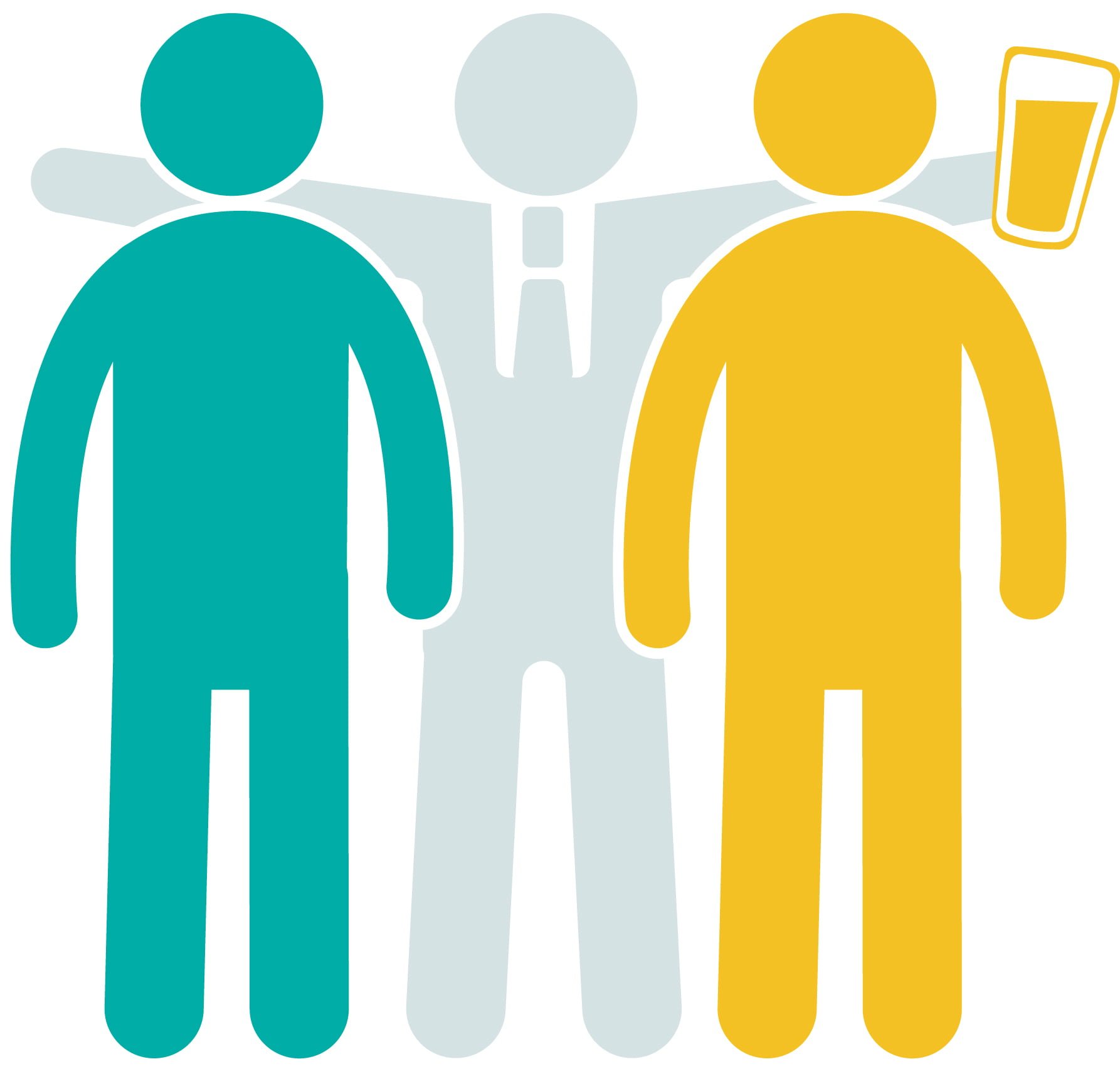 A third (35%) of drinkers in the UK drink more than they intended because they were encouraged by others, reveals a new study by independent alcohol education charity, Drinkaware.
The research, published in Drinkaware's annual monitor of more than 2,000 adults, unveils a culture of peer pressure around drinking. More than a third (35%) of drinkers say that pressure to drink is common in their age group – rising to 60% in the 18-24 age group – and 57% would like it to be less prevalent.
More than one in three (37%) UK adults who drink alcohol report drinking more than they planned because they were in a round, a third (34%) drank more because they did not want to be impolite and refuse a drink, while 29% said they wanted to keep up with others.
Some drinkers employ tactics to resist the pressure to drink, such as nursing their drink to avoid having another (37%), while 11% say they actively seek friends who drink little or no alcohol.
For those who do drink more than they intended, it's friends and co-workers who are most likely to be influential, with 60% of people claiming their friends have encouraged them to drink more than intended and 43% of people in work saying there is too much pressure to drink when socialising with work colleagues. Thirteen percent of men who drink are influenced to drink more by their boss or a superior, compared to 8% of women.
A significant proportion of adults are contributing to the culture of pressure; one in five (21%) adults who drink admitted to having encouraged someone to drink more alcohol after they said they didn't want to. A similar number had given someone an alcoholic drink or topped up their glass without asking first (19%).
Drinkaware Chief Executive, Elaine Hindal, says: "Our research lifts the lid on a culture of peer pressure in this country. It speaks volumes that over half the adult population say they would like there to be less pressure to drink.
"And it seems from our new research that being polite, not wanting to confront a situation and feeling the need to keep up could be preventing many of us from standing up to that pressure."
While the number of people who drink at least once a year has decreased year-on-year (81% of UK adults compared with 84% in 2018), the results show pressure to drink could be fueling binge drinking. Of those polled, 46% of people who binge drink* reported drinking more than intended because they've been encouraged by others, compared to 35% among other drinkers.
Hindal added: "Pressure to drink in the majority of cases isn't malicious, it may not even be conscious. Most people just want the people they're with to have a good time. But regularly drinking alcohol above recommended levels can significantly increase the risk of developing a range of health conditions."
Helping customers to control their drinking
Licensees and their teams can play an important part in reducing the alcohol harms that can arise when people are pressured into drinking more than intended. Drinkaware recommends that pubs and bars put in place some simple measures to help customers in their venue to control their drinking and resist peer pressure to consume more than intended.
These could include: offering an interesting range of low and no alcohol drinks; selecting house wines at the lower end of the ABV scale, and offering them in 125ml serves, and serving food for the same hours as drink is served.
It's also helpful to have team members who are able to spot the signs of someone who is drinking more than they should, perhaps because of peer pressure. Drinkaware's Alcohol Vulnerability Awareness e-learning course helps staff to understand what vulnerability means and gives practical advice on how to support them. For more information: elearning@drinkaware.co.uk
Finally, if you suspect a customer is buying alcohol for someone who is already drunk – or who is drunk themselves – then selling them a drink is against the law. Drinkaware and the British Beer & Pub Association have produced two posters to help communicate this to customers – 'Can't Get Served' and 'Mate's in a State', which can both be downloaded free of charge from the Drinkaware website here
*The NHS states in the UK, binge drinking is drinking more than eight units of alcohol in a single session for men and six units in a single session for women