Fireball announces Fuelling The Fire Tour 2019
June 2019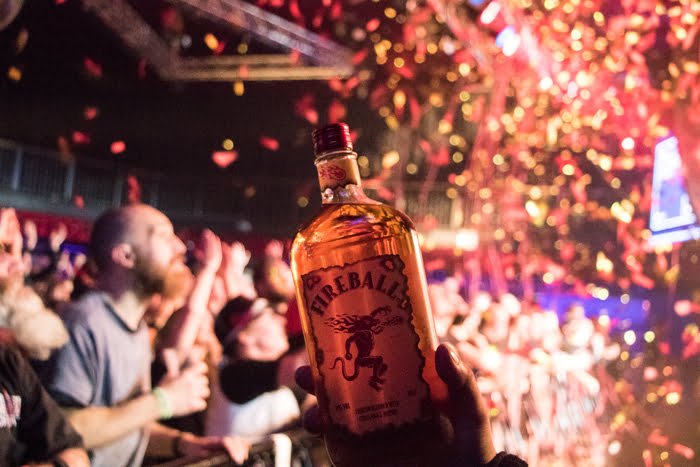 Fireball is once again adding a shot of excitement to the live music scene, with confirmation of the fourth annual Fireball: Fuelling The Fire tour.
Run in association with Academy Events, the tour has become one of the most anticipated events in the UK Punk-Rock calendar. Held in O2 Academy venues up and down the UK in September, this year sees ska-punk legends Less Than Jake and Goldfinger as headliners, along with some very special guests to be announced.
As testament to the Fireball brand's continued support for grass roots music, also on the bill are the winners of the Fireball Hottest Band competition, Sunderland-based Thieves Of Liberty. DJ Matt Stocks will keep the party vibe going between sets.
Fans are being offered early bird tickets at just £15, along with multi-buy discounts. Matt Reynolds, Fireball brand ambassador with UK distributor Hi-Spirits, said: "Music is all about the fans. That's why we at Fireball UK want to do this. We've grown up loving music, and watched in fear as ticket and drink prices are hiked at live shows beyond comprehension.
"Our brand support goes into subsidising the ticket and drink prices for the fans. A great line-up of bands for just £15, party games, confetti cannons, toilet roll guns, and some great deals on Fireball. What's not to love?
"We also work hard to support bands that play live in pubs, bars and venues around the UK, and the Fireball Hottest Band competition gives them a chance to take a step up as part of the Fuelling The Fire line-up."
Chris DeMakes of headliners Less Than Jake, who are regulars on the tour, said: "Yes! It's that time of the year again. Less Than Jake is extremely excited to headline this year's Fireball: Fuelling The Fire Tour. We wanted to ramp up the insanity this time around so we're bringing along our friends in Goldfinger to celebrate with us. We can't wait for these shows. It's going to be epic!"
Tour dates September 2019:
19th O2 Academy, Sheffield
20th O2 Academy, Leeds
21st O2 Academy Birmingham
23rd O2 Ritz Manchester
24th O2 Academy Newcastle
25th O2 Academy Glasgow
27th O2 Academy Bournemouth
28th O2 Academy Brixton
Fireball is the number one shot brand in the US with 15 straight years of growth*, and continues to build sales in the UK, with double digit growth for five consecutive years in the UK shots category**.
Fireball is a Canadian whisky-based cinnamon-flavoured liqueur produced by the Sazerac Company. The product was developed in Canada in the mid-1980s, forged during one of the coldest Canadian winters on record by blending smooth Canadian whisky with sweet, spicy cinnamon. Its recommended serve is a shot, ice cold and straight from the freezer.
*Nielsen CGA On-Premise User Survey, October 2018
**CGA Nielsen, March 2019