Campbell Brothers Brand Rolls Out Nationwide
June 2022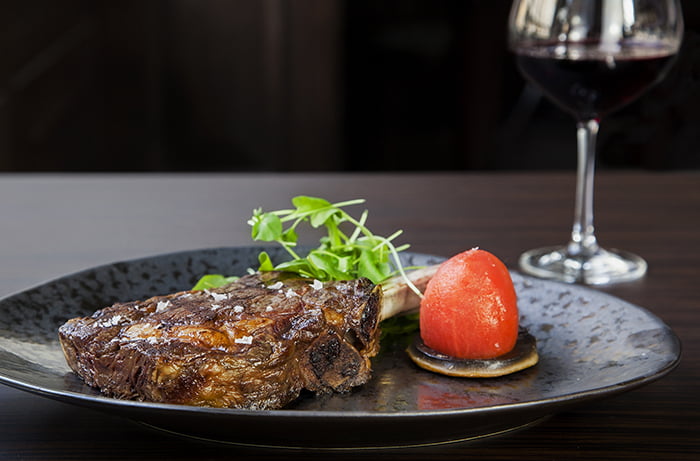 The Campbell Brothers brand, established for 120 years as a supplier of the highest quality meat, poultry and game to the catering and hospitality sector, is being rolled out nationwide.
The change means that London-based Henson Meats, which is also part of the Bidfresh network of fresh produce suppliers, will trade as Campbell Brothers from the start of July 2022.
The combined Campbell Brothers business will deliver across England, Scotland and Wales, operating from two sites with distribution links through their sister Bidfresh businesses nationwide.
The enlarged business combines the traditions of Campbell Brothers, founded in Edinburgh in 1902, and Henson, established in Smithfield Market in 1895, while meeting the 21st century menu needs of businesses across the full range of the catering sector.
The business already supplies over 2000 chefs and operators nationwide, and will use its new national status to focus on growing sales to larger groups and multiple operators.
Neil McCole, UK Sales Director for Campbell Brothers said: "Operating as a single, national brand, with consistency in product sourcing, codes and pricing means that Campbell Brothers can support the broad range of menu styles that catering operators now offer, whether premium restaurants, mainstream casual dining, gastropub, event catering or anything else. At the same time, we are able to maintain our long-established local relationships with individual customers through our local depots.
"From bespoke burgers for the barbecue, to beef dry-aged in our salt wall chamber, prime steaks and deli specialities including our renowned Hensons salt beef, the combined Campbell Brothers business offers the industry's broadest range of both prime cuts and prepared products
"Our sales team can also advise on bespoke products to help menus stand out in this competitive market, whether that's steaks aged and trimmed to size, burgers with regional provenance, or bespoke flavoured pork sausages, all made to order by our expert butchers. At a time when chefs skills are at a premium, Campbell Brothers is now better positioned than ever to support our customers."
Campbell Brothers' customers include award winning chef Mark Greenaway, who has served Campbell Brothers Scotch beef at his Edinburgh restaurant for almost a decade. He says:  "One of the most important things that we can assure our guests of is consistency. The quality of the Scotch beef we buy from Campbell Brothers is never in question, so it's never a guessing game."
Campbell Brothers sits within Bidfresh alongside the award-winning Direct Seafoods business, and specialist fresh produce supplier Oliver Kay. Bidfresh MD, Brian Hall adds: "We now have three genuinely national brands fully focused on the needs of the foodservice market, at one of the most challenging periods the hospitality sector has ever faced."
For more information visit www.campbellbrothers.co.uk