Bizimply Signs Up To Sponsor Hospitality Mavericks Podcast
March 2021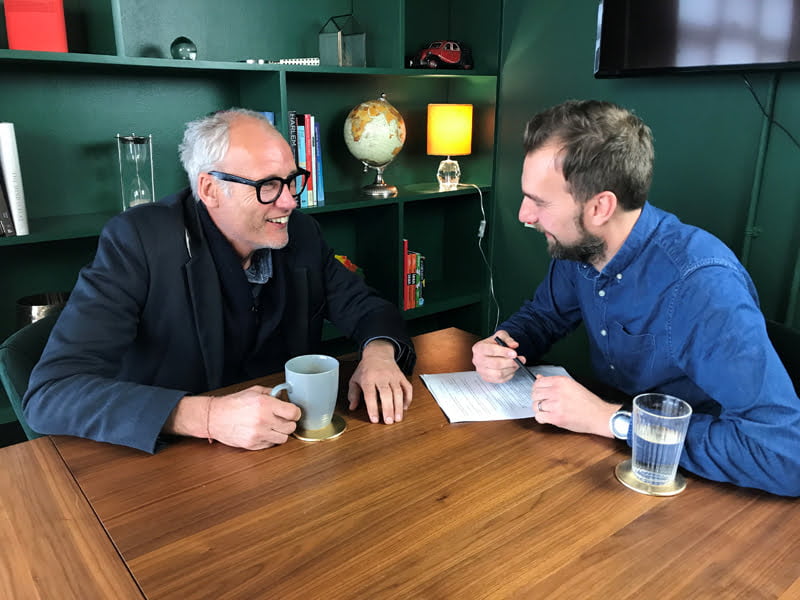 Workforce management specialist Bizimply has signed up to sponsor the influential Hospitality Mavericks podcast.
The partnership is set to bring support, inspiration and ideas to business leaders across the hospitality sector at a crucial time, as established operators work to relaunch after the Covid lockdown, and entrepreneurial new concepts launch into the market.
Hospitality Mavericks is a group of specialist hospitality and restaurant consultants led by Michael Tingsager. The podcast, hosted by Tingsager, focuses on different and innovative hospitality ideas, and features a broad range of industry "mavericks".
Bizimply CEO Conor Shaw said: "We're delighted to be supporting Michael and the Hospitality Mavericks podcast, which has become essential listening for hospitality entrepreneurs and leaders right across the sector.
"The months ahead are going to be very challenging. Established businesses will need to think innovatively to re-engage with their customers, while there is also a wave of fresh hospitality concepts looking to move into gaps in the market.
"We thrive on working with forward-thinking businesses, who use our technology not simply to maximise the efficiency of their workforce,  but also to understand what inspires the people at the front line of hospitality, and that's also at the heart of the Hospitality Mavericks approach."
Bizimply and Hospitality Mavericks will also be working together on a research project to help understand the issues facing progressive UK hospitality brands, existing and new, who are championing the frontline workforce.
Michael Tingsager said: "Bizimply shares our passion for innovative hospitality, and we're pleased to welcome them as a sponsor at a time that is full of both challenges and opportunities for the industry."
Caption to accompanying image:  Michael Tingsager (right) interviews Bill Collison, founder of restaurant chain Bill's, for the Hospitality Mavericks podcast.