Beer Hawk FRESH partners with Swinkels Family Brewers
December 2019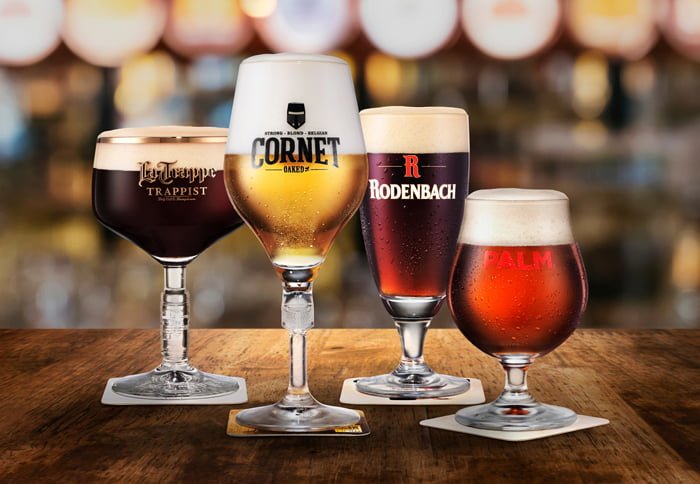 Beer Hawk FRESH has signed a distribution partnership with Swinkels Family Brewers, making a range of iconic European craft beers available to UK bars and retailers in prime chilled condition.
The new partnership builds on Swinkels existing distribution agreements, and adds acclaimed beer ranges including Rodenbach, Palm, Cornet, De Molen and La Trappe to the portfolio of craft drinks supplied by Beer Hawk FRESH, available in bottle, can and keg same-day to London customers, and for next-day delivery across the UK.
At the same time, Swinkels Family Brewers is appointing its first London-based sales representative, who will also work alongside the Beer Hawk FRESH team to maximise the opportunities for the Swinkels brands in the dynamic London craft beer market, across both the on- and off-trade.
Andrew Morgan, Head of Beer Hawk FRESH, said: "We're very excited to be adding these classic European beers to our portfolio of brands. As our network of partnerships grows, our focus is on 'collaboration, not competition', with every beer bringing something unique to the range.
"Offering diversity and choice is essential to any business targeting craft beer aficionados, who switch between modern beer styles and genuine classics according to the occasion. That's a challenge to the traditional distribution model and for us, working with brewers such as Lion on Fourpure, Carlsberg on London Fields and now Swinkels on Rodenbach, feels very much like the industry coming around to our collaborative way of thinking."
Rob Page, Managing Director of Swinkels Family Brewers UK, said: "Both in bars and the off-trade, and across keg and packaged beer, the craft market offers us a huge opportunity, but also means we have to update our approach.
"The Palm range, for example, has a well-established following in London and there's an opportunity to re-engage consumers. Equally, both Rodenbach, one of the world's most awarded breweries, and La Trappe, an acclaimed Trappist beer, are a great fit alongside the new wave of craft brands, as part of a well-curated beer offering.
"We're looking forward to working with Beer Hawk FRESH to maximise these new opportunities, and we'll also have our own 'feet on the street', with a beer sales specialist working alongside the Beer Hawk FRESH team."
Netherlands-based Swinkels Family Brewers is a family business with a 300 year, seven generation brewing heritage and a portfolio of prestigious beer brands and breweries in Europe.
Beer Hawk FRESH is part of ZX Ventures, the global growth and innovation group of AB InBev, and operates a chilled supply chain, supplying brewery-fresh beer from its refrigerated warehouse in Central London.
Retailers can sign up for the service at https://fresh.beerhawk.co.uk or contact info@beerhawk.co.uk