Beer Hawk FRESH delivers craft beer distribution boost
September 2019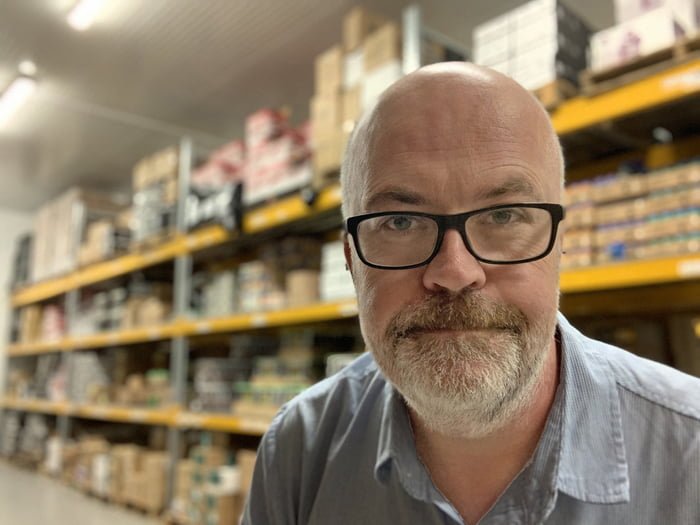 Craft brewers across the UK are being offered a powerful new route to market with the launch of Beer Hawk FRESH.
At the heart of the Beer Hawk FRESH proposition, which has launched this month, is its chilled supply chain. Operating from a refrigerated warehouse in Central London, Beer Hawk FRESH delivers cold-chain beer in kegs, cans and bottles, same-day to London customers, always in brewery-fresh condition.
Among the acclaimed breweries already signed up with Beer Hawk FRESH are Modern Times, Magic Rock, Fourpure, Little Creatures, Alpine, Great Divide, Voodoo, Camden Brewery, Birra Del Borgo, Goose Island and Brewski.
Breweries receive seven-day credit terms, which is a notable improvement over the usual 30 days minimum that the majority of UK craft brewers currently operate under. Beer Hawk will also agree annual volume targets and offer collaborative forecasting.
Andrew Morgan, Head of Beer Hawk FRESH, describes the business as a "coming of age" for the craft beer sector. He said: "Breweries working with Beer Hawk FRESH will also gain access to the sales support and distribution network of the UK's largest online beer retailer at beerhawk.co.uk, while still maintaining their independence. With Beer Hawk FRESH part of ZX Ventures, the global growth incubator of AB InBev, breweries will benefit from the significant scale this provides in the UK craft scene."
Morgan, known for pioneering beer freshness and refrigeration, said the aim is to give shops, bars and restaurants across the UK access to the highest quality, most commercially viable beer possible.
He added: "Simple science dictates that beer is happier when it's stored below 6 degrees Celsius. It keeps the flavour as the brewer intended and stops beers refermenting, which means more beer is poured rather than fobbing foam down the drain. We'll be delivering cold kegs that bars won't have to worry about which means less waste and happier customers."
The bespoke online ordering platform provides live inventory and will guarantee stock when orders are placed, resolving an issue that has been a challenge for distributors and a cause of frustration to retailers.
Morgan said: "Beer Hawk FRESH is as much about fresh thinking as it is fresh beer. We're going to change the way businesses can expect a craft beer distributor to behave. For retailers, all our beer is stored cold for maximum commercial quality, and we'll offer next-day delivery across the UK with no minimum order quantity.
"The UK beer market is changing very quickly, and our platform gives bars, shops, restaurants and breweries the confidence to trade on a firm footing, while giving consumers access to both modern and classic world-class beers."
Chris Beaver, Channel Controller, UK and Europe for Lion, owner of Magic Rock and Fourpure, said: "As beer quality is the most important thing to any brewer, we are delighted to work with such a respected distributor as Beer Hawk on entering the world of refrigerated distribution."
Many more brewery partners are due to be announced in the coming weeks. As an opening offer, retailers signing up to Beer Hawk FRESH will be given £50 credit towards their first order. Retailers can sign up at https://fresh.beerhawk.co.uk or contact info@beerhawk.co.uk