Swapping the grey skies of a London winter for two days of Spanish sunshine would have been an offer too good to pass up even without the added attraction of visits to San Sebastian, the Atapuerca archaeological site, and Michelin starred restaurant Cobo Vintage. So when San Miguel invited me to join a trip as part of their 'cerveceros inquietos' – best translated as 'restless brewers' – campaign, I barely hesitated before jumping on a flight to Bilbao.
Day One started with a drive from Bilbao to San Sebastian and The Basque Culinary Centre. This institute has been such a success since it was founded in 2011 that I wondered why we don't have one in the UK. As the name suggests, it is dedicated to promoting gastronomy, through education, research and innovation. Some of the initiatives we saw, and tasted, included their work on meat substitutes – chorizo made from pumpkin and an alternative to chicken, complete with crispy 'skin'.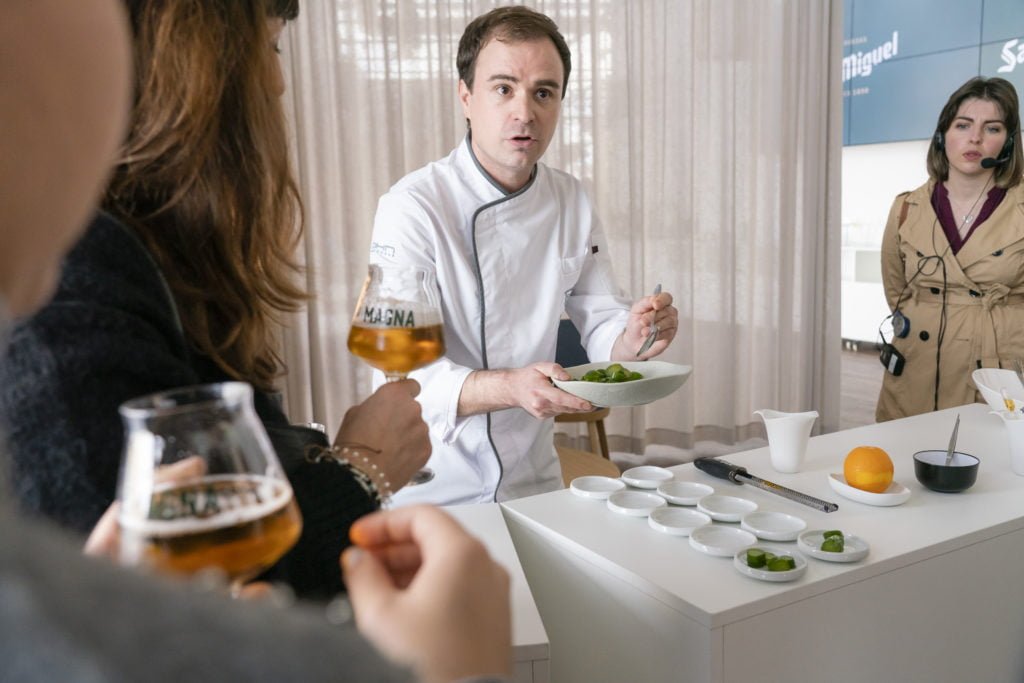 Lunch in the Centre's newly opened 'Co-Creation Space', co-sponsored by San Miguel, followed this theme, with a menu that showcased the institute's innovation with vegetables, as part of its mission to create a more sustainable gastronomic culture. The roasted beetroot with kimchi and hazelnut and chive oil was the standout dish, paired beautifully with San Miguel 1516. Unsurprisingly this beer and food match is one of the most popular in the Centre's restaurant.
1516 was the first San Miguel beer not available in the UK that we tasted on our trip. At lunch we also enjoyed San Miguel Fresca, paired with a dish of hake cooked in a green sauce – a Basque tradition. Fresca's crisp, fresh taste proved the perfect partner.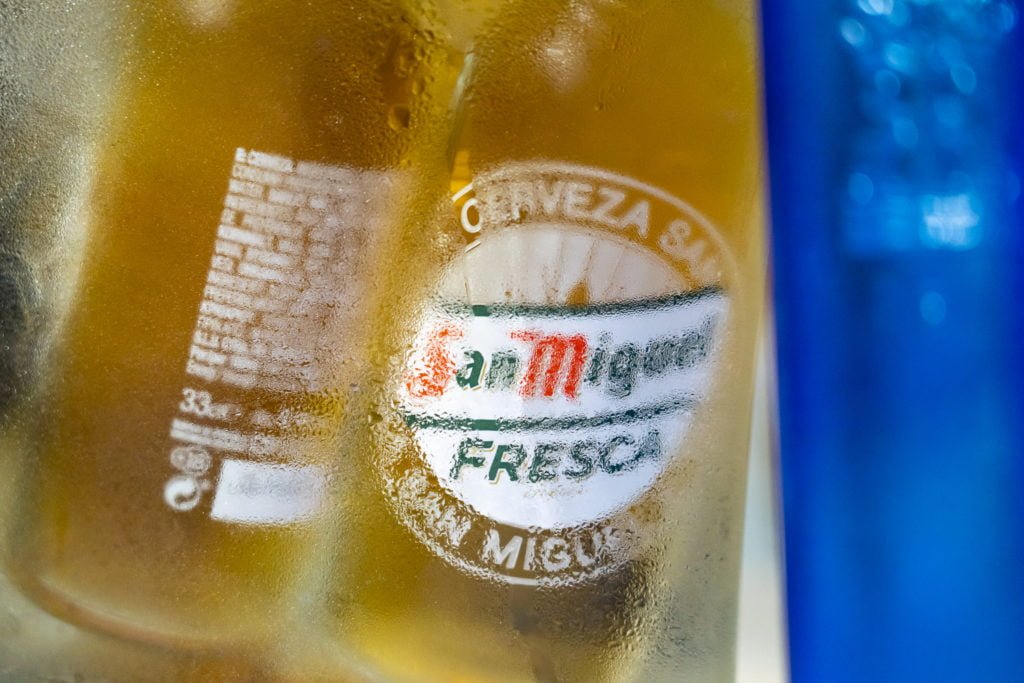 After enjoying panoramic views across San Sebastian from the top floor of the Culinary Centre, we explored the city on foot with an expert guide. It's a fascinating city with a rich history – much influenced by its proximity to the French border and a strong cultural heritage – it hosts an annual international film festival, jazz festival and was a European Capital of Culture in 2016. It's also widely regarded as Spain's gastronomic capital, boasting one of the highest number of Michelin stars per square metre in the world.
Back in Bilbao, we were taken for dinner in a local bar for some delicious tapas – or, as the Basques call them, pinxtos. Each exquisite plate was matched with a San Miguel beer. Stand out pairings included red mullet, asparagus and squid ink teamed with Magna, the newest addition to the brewer's portfolio, launched in April last year, and pork with cauliflower puree matched with Selecta.
Our hosts from San Miguel took us through the brewery's history, from its start in 1890 in the Philippines, through its global expansion, split in 1953, when the Spanish San Miguel Brewery became independent of the Philippine parent and finally, the acquisition by Mahou to create Mahou San Miguel, Spain's largest brewer. The Philippine roots evidently influenced the naming of its Manila India Pale Lager, a wonderful 5.8% ABV beer that I'd love to see in the UK.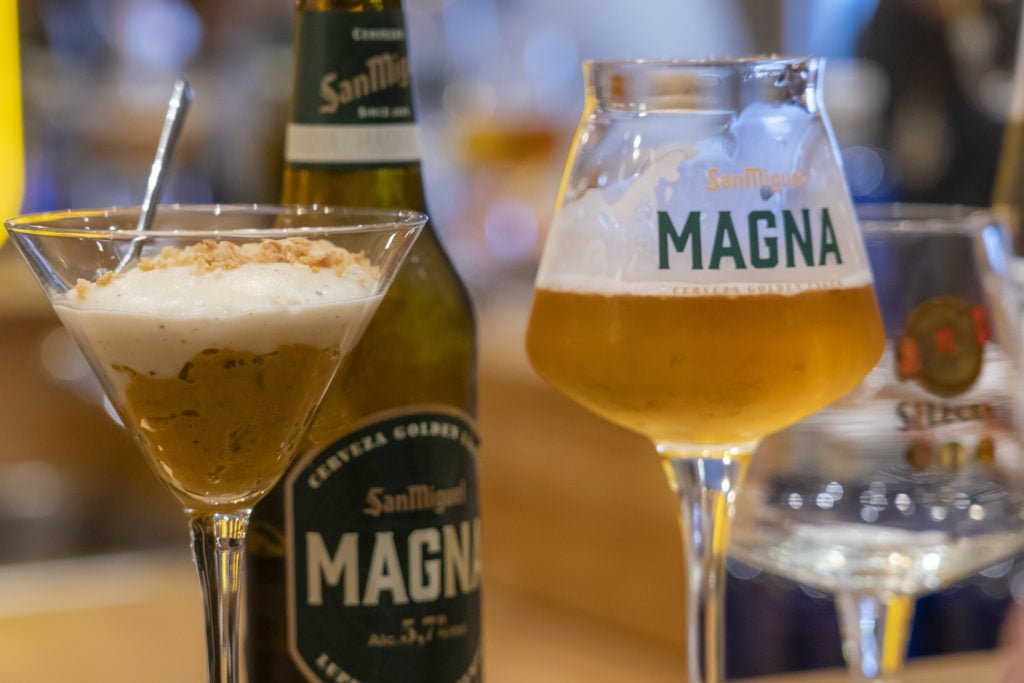 Day 2 started with an uplifting view of Jeff Koons 'Puppy' outside Bilbao's Guggenheim Museum, just yards from our hotel. More than 1.2 million people visited the Guggenheim last year, making it one of Spain's top cultural destinations.
Two hours drive south of Bilbao brought us to the city of Burgos, home to one of three San Miguel breweries in Spain – the others are in Malaga and Lleida, Catalonia. Burgos is the centre for San Miguel's R&D, and Magna, 1516 and 0.0% were all created here. It is also the only brewery where Selecta, Radler and gluten free are brewed. The scale of production here is impressive, and so are the site's sustainability credentials.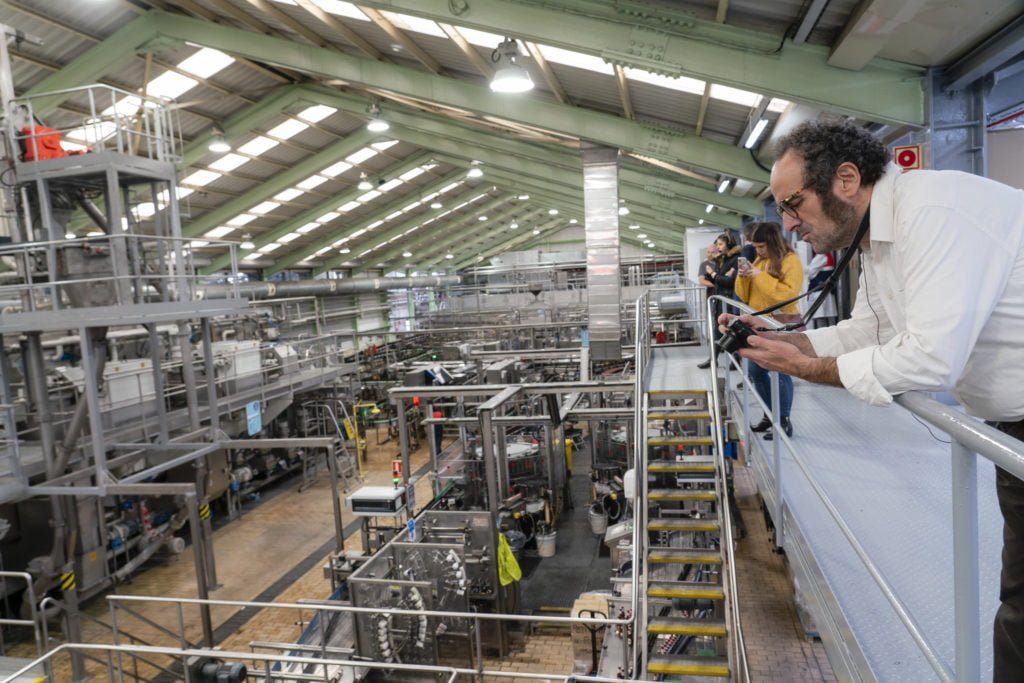 To round off our tour, we were treated to a beer and food matching session from some of the brewery team. For me, the standout pairing was a Burgos speciality of black pudding and egg with Selecta – its strength (6.2%) and toasted notes cutting through the dish's fattiness.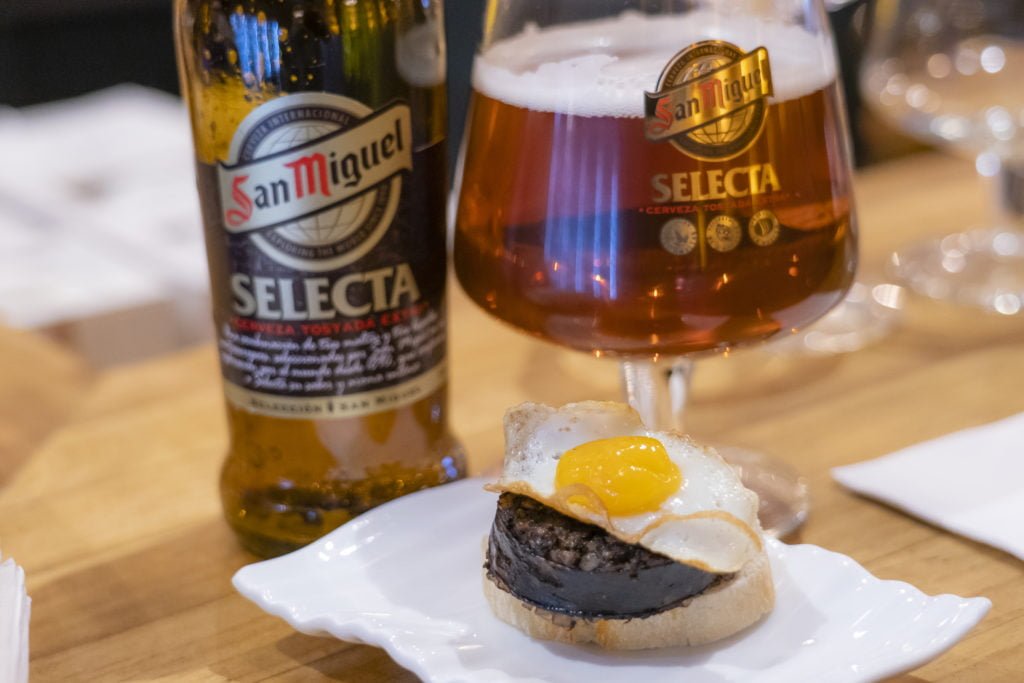 Next stop was the archaeological site of Atapuerca, just outside Burgos. Excavations, which started here in the 1960s, have unearthed human and animal remains dating back millennia and in 2013, the discovery of a flint lasca proved the presence of humans 1.4 million years ago. San Miguel is one of the patrons of the Atapuerca Foundation which manages this important site, declared a UNESCO World Heritage Site in 2000.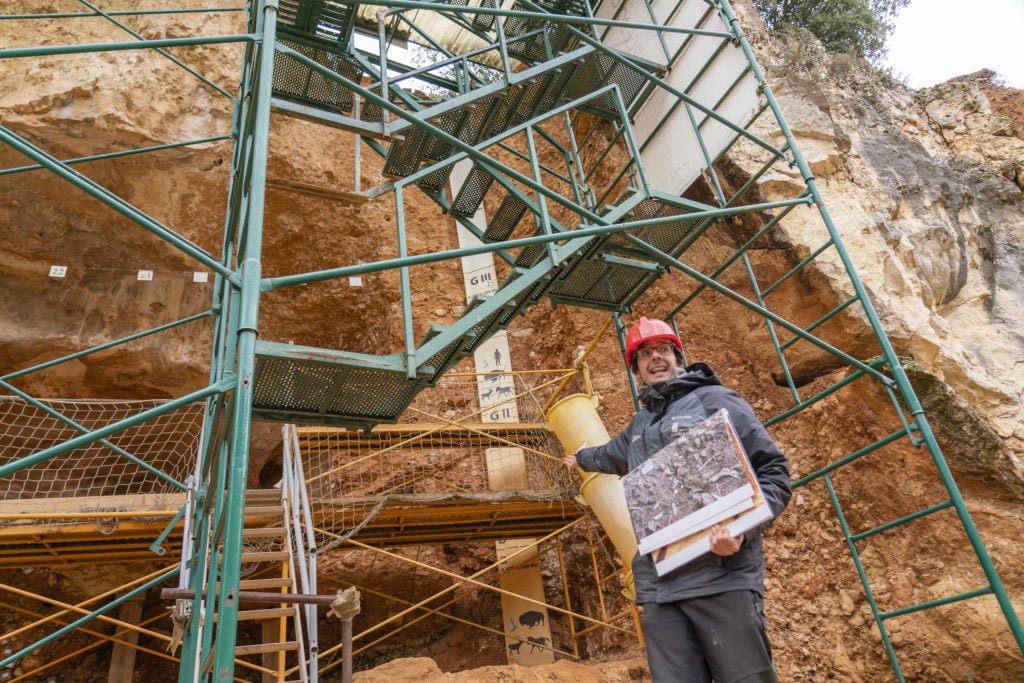 Back in Burgos, the last stop on our San Miguel tour was lunch at Cobo Vintage. The restaurant was founded by Miguel Cobo in 2015 and awarded a Michelin star a year later. To say this meal was exceptional hardly does it justice; every one of the seven courses was delicious, beautifully presented and paired to perfection with a San Miguel beer. We tasted mussels with seaweed, smoked sea scallop with pickle, fish with a 'pil pil' sauce, veal ribs and more. With these dishes, we enjoyed San Miguel 1516, Manila, Magna and Selecta. And we were privileged to have chef Miguel at our table for each course, explaining his inspiration for the dishes and the beer pairings.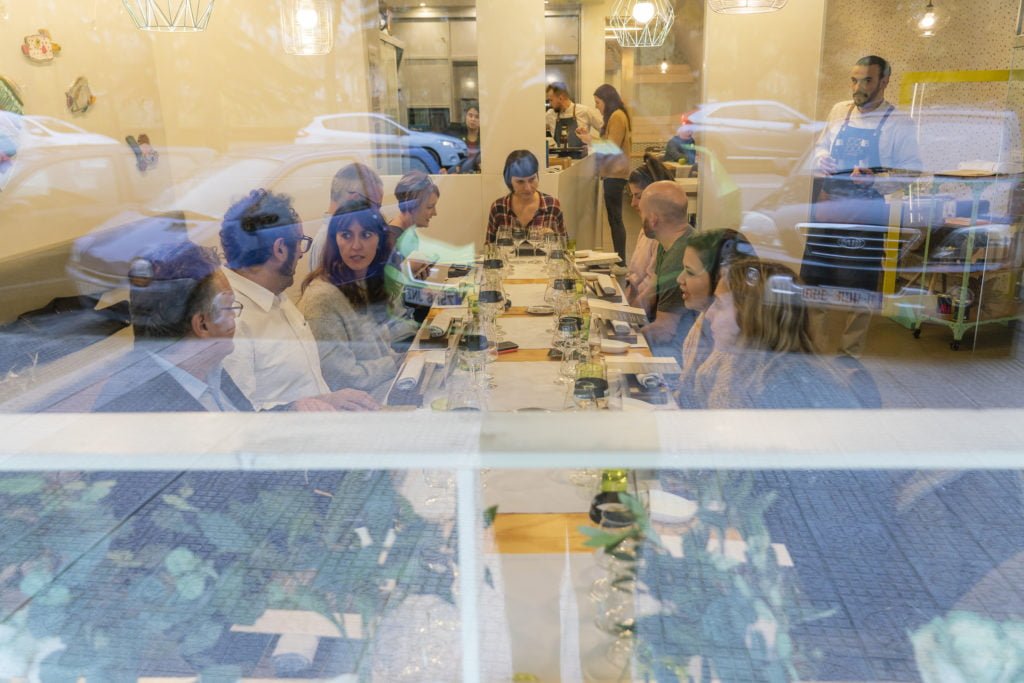 The trip certainly made me see San Miguel in a new light, which is the aim of the 'cerveceros inquietos' initiative. The extent of the San Miguel range – far broader than we see in the UK – the quality of the ingredients that go into the brew, and the potential for food pairing, were all showcased in an exciting and memorable way. My thanks to San Miguel and to their professional and ever-helpful PR company Newlink for including me in this enjoyable, and restless, experience.