Guest blog: Andrew Whiteley, chief experience officer, Airship
Hospitality at home: the key to a successful lockdown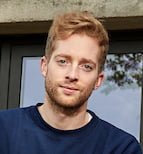 If innovation and ingenuity are what it takes to survive the Covid-19 pandemic, there are plenty of hospitality operators who deserve to come through the other side of lockdown with a thriving business and a band of loyal customers who they've continued to engage with, despite their doors being shut.
Once lockdown was announced, smart operators were quick off the blocks to find new ways of keeping themselves relevant to their customers and bring in much-needed cash during closure. Many have sold gift cards, which allow customers to buy a round of drinks for themselves or a friend, redeemable on that happy day when the pub's doors reopen. The success of these schemes is testament to the customer loyalty inspired by some pubs; The Devonshire Arms in Yorkshire, for example, has sold £25,000-worth of vouchers, using the Toggle platform that allows pubs to create gift cards for free.
However, as the closure carried on, it became clear that customers couldn't be expected to keep buying what was effectively a goodwill gesture with no immediate benefit to them. Operators realised that, to keep their customers engaged while their doors remained closed, they needed to offer them a 'lockdown version' of the food, drink and, most importantly, experience which they'd enjoyed in their pub, bar or restaurant before closure.
At Toggle, we've seen many great examples of how operators have turned their in-venue offer into an in-home one, and been involved in bringing several of them to life. The secret to success lies, we believe, in a number of factors, demonstrated by some of the best lockdown marketing:
Understand the core of your offer. At first glance, The Beer House in Sheffield wouldn't appear to be well placed for the lockdown: a small micropub, it had never sold beer for takeout or delivery before closure. However, owner John Harrison realised that the reason customers visited The Beer House – to explore a wide range of craft beers, guided by the pub's expert staff, could be recreated. The Beer Box, a weekly-changing selection of beers as 9-litre 'bag in box' from the likes of Beatnikz Republic, Marble, Roosters and Arbor Ales, was born.
Create a virtual community. The Beer House created a WhatsApp group for its customers, which gives them an exclusive six-hour window when they can access the weekly Beer Box, before it goes live on the website. The first time they did this, they sold £500 of Beer Boxes in an hour. They've developed that online Beer Box community since, with hints and tips about enjoying the beers. John even researched the thorny issue of how to put a head on the ales at home, testing a whisk, cafetiere and even a child's Calpol syringe! Now, group members wish each other a 'Happy Beer Box Day' and post videos of themselves with their home-poured pints.
Recreate the complete experience. If cask ale is challenging to recreate at home, then so too are cocktails. According to CGA data, only 4% of people have enjoyed cocktails since lockdown, compared to 22% before. Revolution Bars has created two Cocktail Kits, sold through Toggle – Pornstar Martini and Espresso Martini, containing all the ingredients needed to make them at home. Just as importantly, they realised that what customers crave as much as their favourite cocktail is the atmosphere of a Revolution bar, so they've populated their social media channels with a steady stream of engaging content, from charismatic bartender Dimitri conducting cocktail tutorials to a DJ set or a 'hangover HIIT' session on Facebook Live. A competition inviting people to tag a friend at #RevsDate and win a DIY cocktail kit attracted hundreds of entries from customers, reminiscing about their times enjoyed in a Revolution bar and looking forward to the fun ahead after lockdown.
Stay true to your brand. Restaurant brand Côte is all about high-quality authentic French food, which it has continued with its Côte at Home offer, promising 'freshly-prepared, restaurant quality meals; effortless cooking with no skill or washing up required!'. As well as ready prepared meals, they also have a Butchery section with steaks, sausages and prestige burgers, and a selection of unusual French cheeses. It's a perfect translation of the in-restaurant experience to the at home environment and has allowed thousands of Côte customers to enjoy a genuine taste of France.
With a reopening date as early as 22 June now being mooted for some venues with outdoor spaces, it will be interesting to see to what extent consumer behaviours may have changed during more than 100 days of closure. Let's hope that those operators who adapted their offer and kept their customers engaged through social media, are rewarded with returning guests who appreciated the 'lockdown version' of their favourite pub, bar or restaurant, and can't wait to experience the real thing again!
Airship's Toggle platform allows operators to create online gift cards, and was made free to users during lockdown. www.usetoggle.com This column first appeared in Propel's Friday Opinion on 12 June 2020.